KYRSTEN
Modeling the Millennium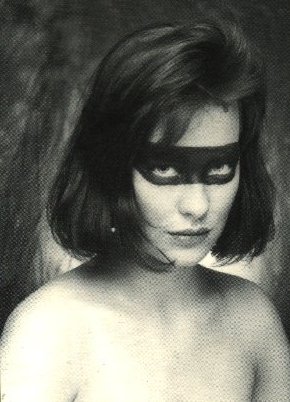 In Irma Vep mode
Since I wound down my clothes company last year, I've been traveling and doing some modeling - magazines, catalogues, book covers and some catwalk capers...

I'm now back in London after a couple of years and reestablishing contacts. I'm enthusiastic about doing more modeling - especally anything imaginative with a macabre, fantastic or futuristic theme. If anyone out there has a *genuine* photographic/modeling assignment you think I could help you with, let me know about it!
---
Please take a look at my photos. I'll be adding new ones every few weeks. Hope you enjoy them!
Thanks to Andy Chittock who took the photos
---



Email kyrsten@screenwriter.screaming.net





Vampyre Queen of the Week - for Vampire Lovers only.




Where cool people eat



Web design & support: Joel@pumpkinpie.net